When you peer at the Taos Gold and Dark Espresso, you might initially think to yourself, "is it flat, or are there a myriad of untold dimensions to this shining beauty?"
You might even feel the need to take it to dinner; get to know its dimensions better.
In the end, you might find that you want to take this 4 inch wide solid wood picture frame with broken Gold metal leaf finish
or Dark Espresso with small gold bead home, as you've discovered that it's the perfect match for your artwork.
Allow 4-5 weeks delivery, usually they arrive sooner.
Sizes and pricing below.
---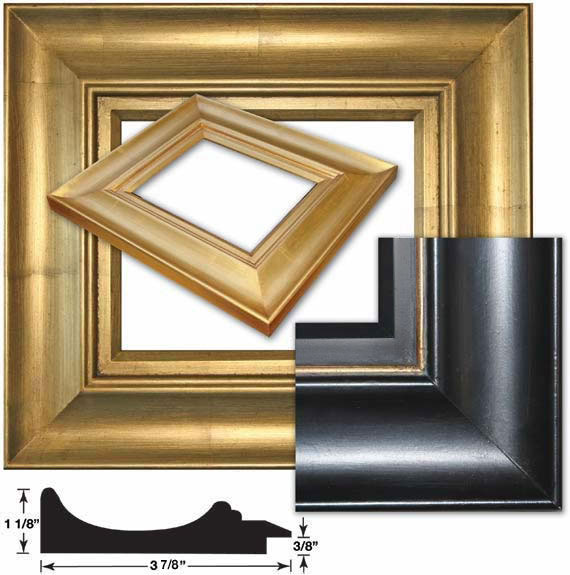 Custom sizes may be ordered in this frame, click here for details.
---